The programme is subject to changes and adjustments.
09:00 – 10:30 // Joint Session – Keynotes

Jürgen KOHNEN // CONSUMED BY CONSUMERISM – Consumer Confusion through Digital Overload - 3 WINNING COMMUNICATION STRATEGIES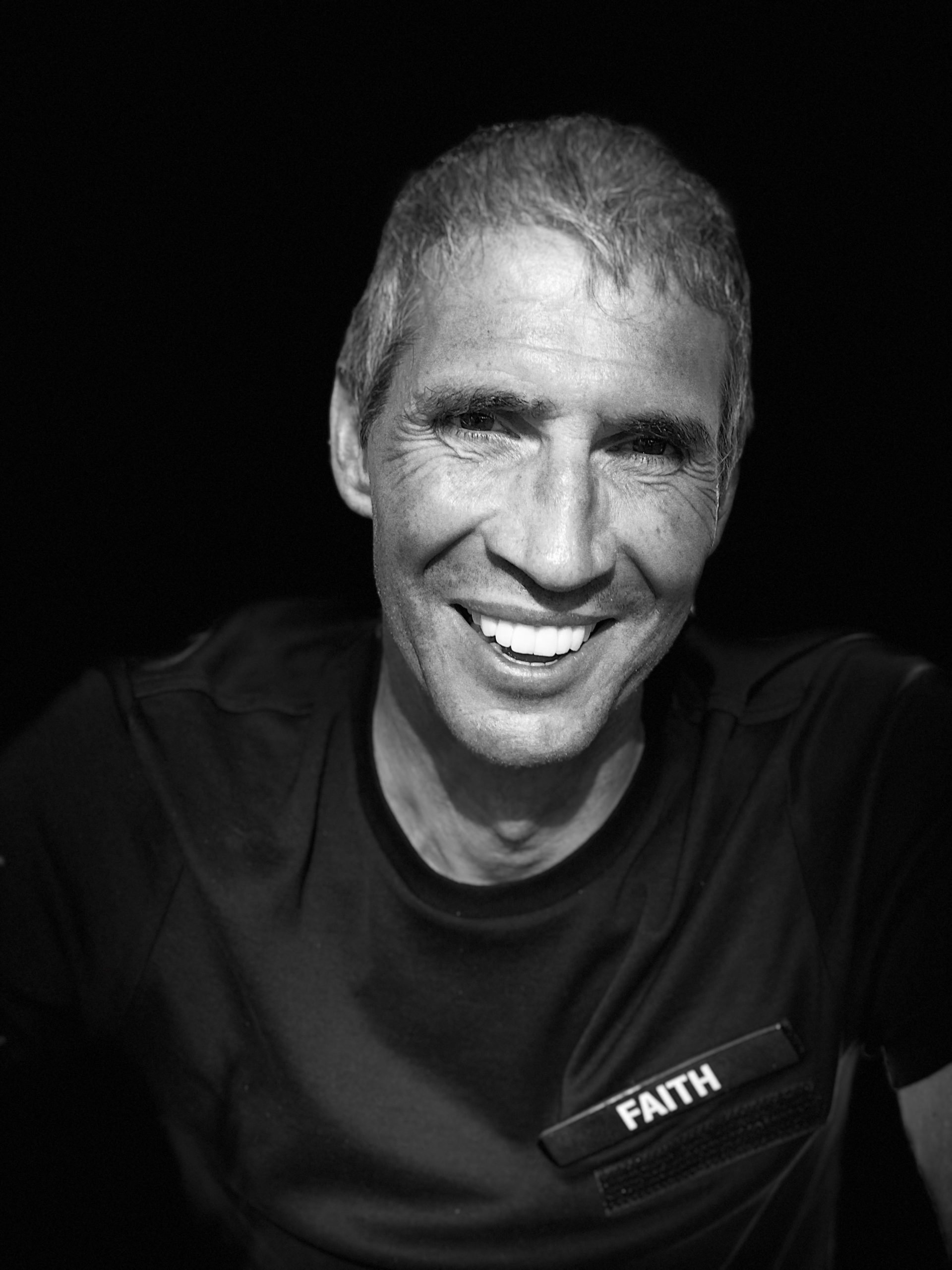 Jürgen Kohnen is Senior Director for Retail Innovation at Procter & Gamble Germany/Austria/Switzerland since 2013. His responsibilities include Category Management, Business Intelligence and Future Retailing Trends. He started his career 30 years ago at P&G in IT, moved to Sales in 1998 where he held different positions in Germany, Europe and the US.
As member of P&Gs global retail innovation team, Jürgen is visiting different markets regularly to stay in touch with the latest retail and technology developments. He shares his wisdom with senior retail leaders in many markets.
Jürgen is a passionate presenter. He has coached thousands of colleagues around the world with his own communication masterclass and hosts P&Gs new YouTube Channel PresentationGYM.
Karim-Patrick BANNOUR // SOCIAL MEDIA for dental practices – "must have" vs. "no need"
Abstract coming up soon.
Karim-Patrick Bannour is the founder and managing director of the renowned Austrian social media agency "viermalvier" in Salzburg. With his team, he supports numerous companies in their successful social media presence. He is also co-author of the social media marketing bestseller "Follow me!" and gives many lectures and workshops. In 2016, he also co-founded the Amazon agency "MarktPlatz1" and is intensively involved with "social commerce", i.e. the question of how to successfully combine social media and e-commerce.
11:00 – 13:00 // Joint Scientific Session 1 – REGENERATION

Niklaus P. LANG // Niklaus STIEFEL // Miroslav SOLONKO // Regeneration: Is it possible to minimize invasive surgeries and save time?
There is a trend towards using regenerative treatments, not only to reconstruct big defects, but also to prevent tissue loss, simplify treatments and minimize complications. During and after the corona pandemic, these aspects have become more pertinent than ever because they help to make workflows easier, reduce costs and make treatment more convenient for the patients.
This session in an active and modern talk set-up will provide insights and expertise for several aspects of preventive regenerative dentistry – from saving teeth through preserving the tissues in the context of implant placement to patient factors.

Niklaus P. LANG //
Saving Teeth: Periodontal Regenerative Treatment Outcomes in the Long-Term
Niklaus STIEFEL //
Biomaterials in Regenerative Dentistry: A Materials Science and Design Perspective
Myroslav SOLONKO //
Immediate or Delayed Implant Placement, how Biomaterials Change the Outcome
sponsored by
14:00 – 16:00 // Scientific Session 2 – CONSERVATIVE DENTISTRY

Hady HARIRIAN // Periodontal considerations in the elderly frail
New Lecture due to Covid-19 postponement!
The world's ageing population leads to various challenges, needs and different views how to cope with changes that are unfavorable to (oral) health. Worldwide, the proportion of people who are over 60 years is increasing faster than that of any other age group and by 2050, the elderly will be predominant of the world's population. With age, the risk of dementia, systemic diseases and loss of independence, care requirements are inevitable. Relatives mostly overwhelmed with the situation are dedicating their lives to the care of their loved ones or finally referring them to long-term institutions of older adults. Mostly people over 80 are getting institutionalized, where they face care, but sometimes neglect or overloaded staff, who is exhausted and limited in time to take care of a good oral health.
The dental and oral health of older people in need of care is significantly worse compared with the entire age group of older seniors. There is a higher caries experience, a lower number of own teeth and the prevalence of periodontitis is the highest among all age groups. Therefore, special attention should be paid to the prevention and therapy of people with care needs by encouraging more dentists to make domiciliary visits and by raising awareness as well as instructing patients, caregivers, nurses and relatives.
Jurgita SYBAITE // In the Name of Aesthetics: How to restore damaged anterior teeth?
Restoring anterior teeth involves considering aesthetics, function, material properties and the skills of the operator. There is no one best material or the best treatment protocol to achieve the most aesthetic outcome.
Dr. Jurgita Sybaite will discuss the most important factors to consider when choosing the most appropriate restoration in aesthetic zone. Different clinical scenarios will be discussed to demonstrate how decisions made can impact the longevity and predictability of aesthetics.
Educational objectives:
Discuss tooth related factors influencing the choice of the restoration for anterior teeth.
Discuss the role of material and technology related properties when restoring damaged anterior teeth.
Compare digital and analogue techniques in restorative protocols of anterior teeth.
Inspire the audience to be dental artists and tooth architects.
Parallel WORKSHOP #1 | 14:00 – 16:00

Helene ARNAL // GBR for Horizontal ridge augmentation - Sausage Technique (TM)
The small dehiscence defects (defect with one or two bony wall missing < 7mm (Urban 2019, Jung 2009) may be treated with a simultaneous approach. The smaller the dehiscence, the more bony walls around the implant, the better the osteogenicity. In favorable cases, a collagen membrane can be used with the periosteal vertical mattress suture technique (Urban 2016).
In less favorable cases a titanium reinforced membrane should be used simultaneously with the implant placement. A staged approach may also be considered (implants placed after the bone regeneration).
The most important dehiscence defects (> 7mm, more than two bony walls missing) should be treated with a staged approach.
The knife edge ridges should be treated with a staged approach. The Sausage Technique (TM) (Urban 2011 2013), is one of the least invasive scientifically documented technique for horizontal bone augmentation. It is also a technique that is able to provide the most horizontal bone gain. This technique will be described step by step during the workshop.
Why young dentists should attend this workshop?
Being able to choose the best technique for each kind of bone defect
Being able to realize a Sausage TechniqueTM (Hands-on)
sponsored by
16:00 – 19:00 // TEAM BUILDING SESSION

MARBLE RUN - Young Dentists Chain Reaction
Kinetic art is nothing new. But it grabs at our ambition, at our desire to make an impact in the world and, last but not least, at the tension between fault tolerance and perfection.
There is hardly any team activity where work is so intense and concentrated. The big question is: Will it be possible for the chain reaction to run without interruption after the first impulse without further human intervention? Teams build one section at a time. For the sections, the curves and loops are pressed by body weight itself. Intensive thinking and good consultation is required for the interfaces between the teams – a nice metaphor for processes in companies. At which point is the impulse handed over and with what intensity? During a final rehearsal, the last weak points can be identified and then it's there! The final run-through! The chain reaction is set in motion amid cheers and applause: Will it succeed?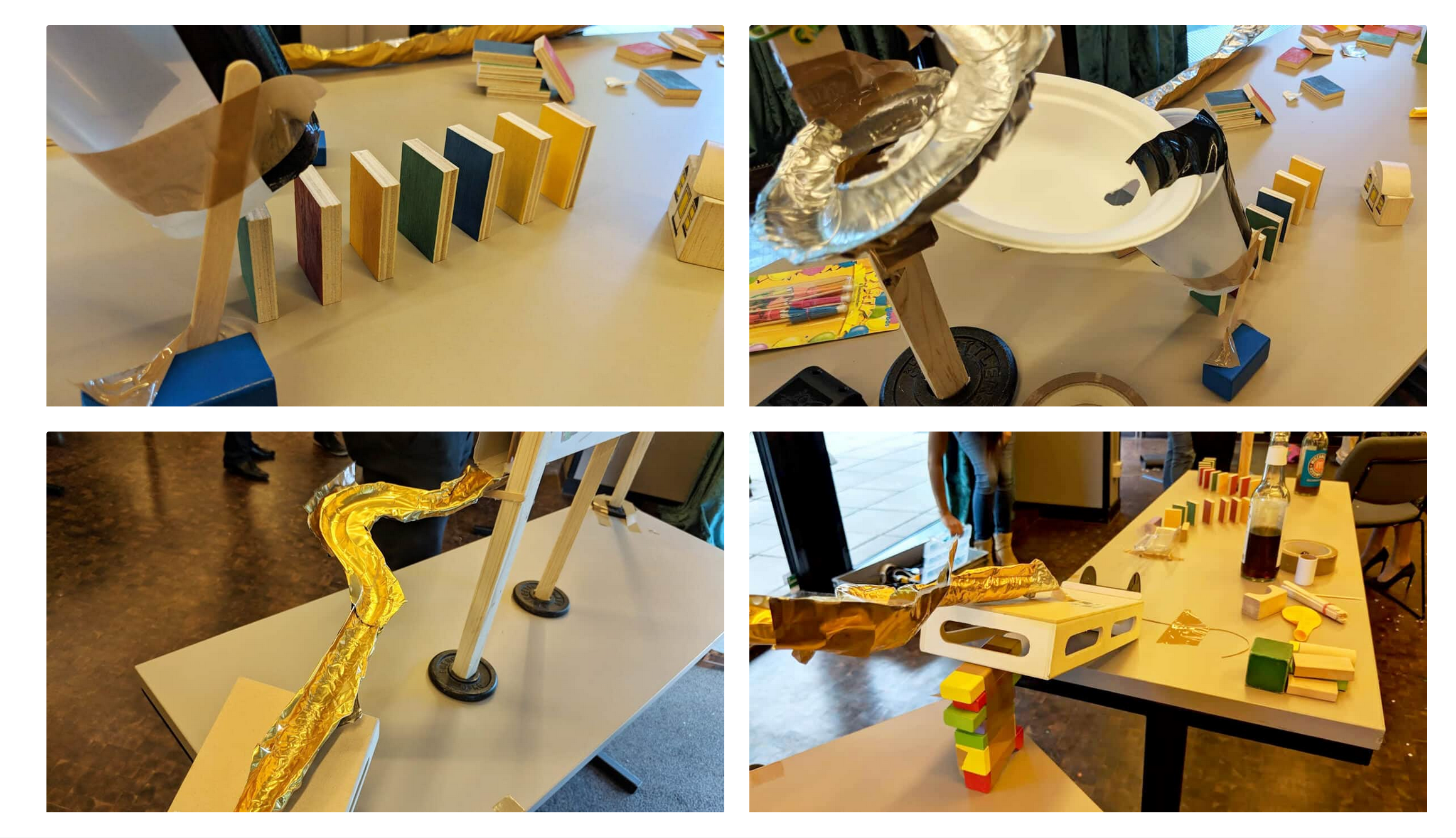 Developed & Organised by "Team in Progress, Vienna"
20:00 – 23:00 // YOUNG DENTIST NIGHT at "Schweizerhaus"

A visit to the Vienna Prater without "Schweizerhaus"? Unthinkable for many Viennese, but also for tourists. The traditional establishment places great value on high-quality food – and the legendary Budweiser beer. The European Young Dentists will spend an unforgettable evening at this legendary "instituation!

09:00 – 10:00 // INDUSTRY BREAKFAST

10:00 – 12:00 // Scientific Session 3 – PERIODONTOLOGY

Niklaus P. LANG // What is possible, what is hopeless – and what can be expected on the long-term?
Periodontal therapy aims to control the inflammation and arrest attachment loss, and thereby preserve the teeth. In everyday clinical praxis, however, it may often be challenging to ascribe prognosis to each individual tooth.
This lecture will provide an update of the current knowledge on what is possible to achieve with modern periodontal treatment, with focus on tooth preservation on the long-term.
Karin JEPSEN // It's time to rethink the use of antibiotics in the treatment of periodontitis!
Based on the currently available evidence it is known that the adjunctive use of systemic antibiotics, particularly the combination of amoxicillin and metronidazole, is able to improve periodontal parameters when compared to basic periodontal therapy alone. However, an increasing number of warnings have been issued against the unrestricted use of antibiotics (WHO 2018), because bacterial resistance is a significant public health concern worldwide.
In the recently published EFP S3 Level Clinical Practice Guideline for the treatment of Stage I–III periodontitis calls for a rather restrictive and prudent usage of adjunctive systemic antibiotics with the following recommendation: "Due to concerns to patient's health and the impact of systemic antibiotic use to public health, its routine use as adjunct to subgingival debridement in patients with periodontitis is not recommended. Based on the available evidence, however, its adjunctive use may be considered for special patient categories (e.g. generalized periodontitis Stage III in young adults)".
It's time to rethink the use of antibiotics in the treatment of periodontitis!
Parallel WORKSHOP #2 | 10:00 – 12:00

Norbert FOCK // Patent™ Implants – Long-term stable and healthy hard & soft tissues
Healthy hard- and soft-tissue conditions are crucial to the long-term success of implant restorations. The Patent™ Dental Implant System has proven to offer a tight Soft Tissue Seal that prevents pathogenic bacteria from infiltrating the body, reducing the risk of both peri-implant and systemic complications as a result. Additionally, the soon-to-be-published results of a preclinical animal study suggest that the marginal bone levels around inserted Patent™ Implants remain stable under functional load.
In this workshop with Dr. Norbert Fock you will learn all about realizing long-term stable and healthy restorations with Patent™ Dental Implants.
sponsored by
12:00 – 14:00 // INDUSTRY LUNCH

14:00 – 16:00 // Scientific Session 4 – ORTHODONTICS

Gregory ANTONARAKIS // Faster, better, smarter: 21st Century Orthodontics?
In the rapidly changing orthodontic scenario, many new innovations have come into the market and are being used in the hopes of achieving faster and better orthodontic treatment. Marketing claims however may not be consistent with evidence based care.
Where do we go from here?
Stavros KILIARIDIS // Clinical small and big "headaches" linked to postemergent tooth eruption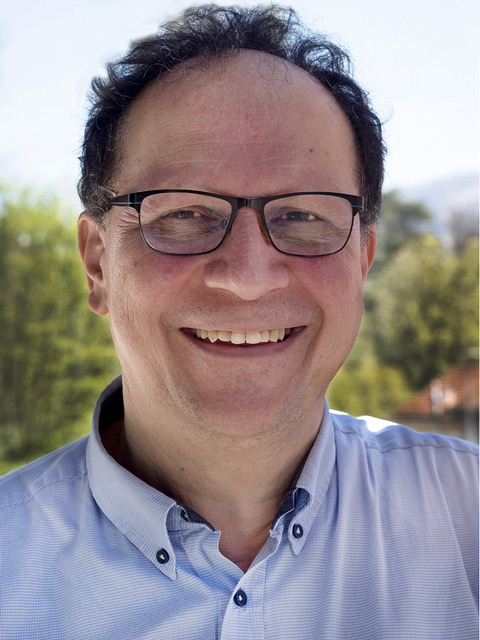 The presentation deals with the events that occur in the life of the teeth after reaching occlusion. For many decades the general belief was that this was the end station of the long trip of eruption.
However, it seems that this is not the case, something that may have an impact in the dentist's clinical practice.
Parallel WORKSHOP #3 | 14:00 – 17:00

Kristina BERTL & Andreas STAVROPOULOS // Management of peri-implantitis: a pragmatic approach
Peri-implantitis is a major burden in everyday praxis, with a large and increasing number of patients suffering from it. Management of peri-implantitis is often complex, while there is no consensus on the most effective treatment. Current approaches consist first of anti-infective, non-surgical measures, followed in the majority of cases by surgical interventions; in some cases, the only solution is to remove the implant.
This workshop consists of (1) a lecture on non-surgical and surgical management of peri-implantitis, complemented with several clinical videos and patient cases; and (2) hands-on training on resective and regenerative treatment techniques, using special peri-implantitis models and power-driven and air-polishing devices.
sponsored by
Parallel WORKSHOP #4 | 14:00 – 17:00 Zimmer Biomet Corporate Forum

NEW ! Daniel ENGLER-HAMM & Michael MÜLLER // Lecture: Digital Smile Design in application for anterior aesthetics, SFOT and total rehabilitations + Zimmer Biomet - European Speaker Contest
NEW! Speakers had to be changed due to Covid-19 postponement!
Lecture
"Digital Smile Design in application for anterior aesthetics, SFOT and total rehabilitations"
Digital smile design provides a unique interface between orthodontics, periodontics, implantology and prosthodontics. The speaker will explain the methodical diagnostics, show interdisciplinary case planning and explain the process between analogue and digital dentistry of aesthetically perfect rehabilitations. New, and particularly exciting, are the surgical SFOT guides, which can be used to carry out large-scale jaw augmentations before aligner therapy of prosthetic and implantological patient cases.
Zimmer Biomet – European Speaker Contest
The European Speaker Contest is part of the Zimmer Biomet European Young Dentist Corporate Forum in Vienna and will offer a valuable lecture experience to young up-and-coming scientists from dentistry.
Zimmer Biomet invites young dentists to participate with their own 15-minute specialist lecture on a topic related to dental implantology, oral surgery and/or periodontology. All finalists will win free participation in a training course of their choice at the renowned Zimmer Biomet Institute in Winthertur, Switzerland. The winner of the contest will get free participation in a exeptional training course.
All young dentists up to 30 years of age are eligible to participate. The conference language is English.
Applications can be submitted by March 15, 2022 in the form of a max. 2 pages abstract (pdf) in English to the following address: annalena.maier@zimmerbiomet.com
The jury members, Dr. Daniel Engler-Hamm (D-Munich), Dr. Michael Müller (AT-Vienna) and Krista Strauss (Zimmer Biomet), will select the five best abstracts and welcome these applicants for their live presentation at Zimmer Biomet's European Young Dentist Corporate Forum in Vienna. The best lecture among those finalists will then be selected live by the jury and the audience via an online voting APP.
The five finalist of the speaker contest will get a free ticket to participate all two days of the congress!
sponsored by
.